The Longland research group is committed to diversity and equality. A diverse set of experiences across race, gender, age, religion, and identity helps us unlock the mysteries of the universe in new and unique ways!
Recent News
See here for more!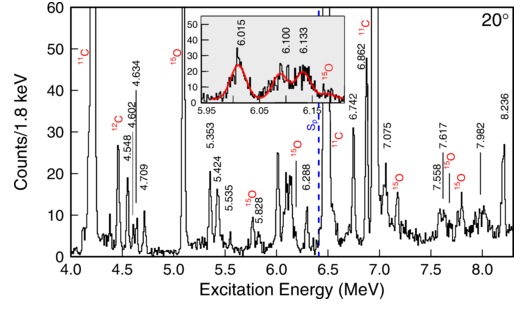 Our paper in which we unambiguously assigned spin-parities to the sub-threshold resonances in 18F(p,α)15O has been published! These findings significantly reduce the uncertainty in the cross section, greatly improving our understanding of fluorine production in nova explosions.
---

Our paper on our highly-detailed study of 24Mg and its influence on the sodium-oxygen anti-correlation in globular clusters has been published!
---
---